September 07, 2006

sleep walking adultery

Shame on hot house momma. I did it. First things first- I admit it. I dream cheated on HHhubby. Not just a trampy one night stand. Nope, I revealed in this good fun for a whole week! Click on the romantic rose petals to see who with.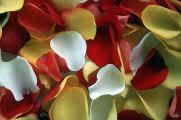 Do you blame me?

Usually when I have a dream that involves some type of infidelity, it's not me doing the bad stuff. So when I wake up from one of these dreams, poor unassuming HHubby gets a bad case of the stink eye.

Even though really he didn't do a thing. I mean it's his fault I dream that he cheated, right!
email is fun
the latest
old school
blogs that make me smile
the rings
credits